19. October 2015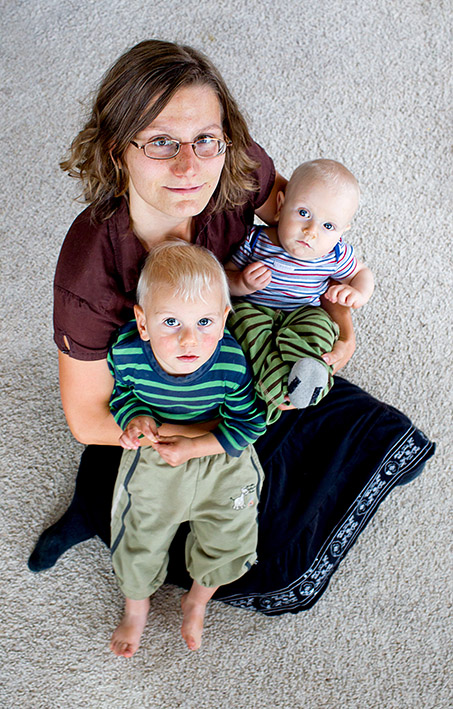 Our litigation against the Czech Republic concerning the right to freedom in choosing the place for giving births has reached its last stage. In December we are going to Strasbourg and our case will be heard before the Grand Chamber of the European Court of Human Rights. It will be a crucial battle of arguments and we have a real ace up our sleeve – Patricia Janssen of the University of British Columbia, an expert on safety of home births, has promised to help us.
Help us fund her flight ticket from Canada to Europe, her and our journey to and accommodation in Strasbourg, legal representation, translation of documents, and other expenses related to these important proceedings. There is a lot at stake – the final verdict will affect the rights of women in the Czech Republic as well as those of women in all Europe.
The Court is dealing with the case of our client Šárka Dubská, who decided to give birth to her second child at home with the assistance of a midwife as she had previously had a bad experience with hospital birth. Due to lack of legislation concerning home births and unwillingness on the part of authorities she gave birth at home without any medical assistance.
In a similar case the Court already decided that the State cannot discourage midwives from providing care at home births and that the State should draft a relevant legislation. According to recent research, a home birth attended by a midwife is the safest option for women who already gave birth. Even the World Health Organization maintains that home birth is a safe option and a choice which should be respected. You can find our other arguments and what we have done so far here.
PLEASE SUPPORT ŠÁRKA'S CASE AND OUR FIGHT FOR FREEDOM OF CHOICE CONCERNING THE PLACE FOR GIVING BIRTH. THANK YOU!
Support us here:
EUR (€): 218266944 / 0300
IBAN: CZ12 0300 0000 0002 1826 6944
BIC (SWIFT): CEKOCZPP
USD ($): 248599010 / 0300
IBAN: CZ89 0300 0000 0002 4859 9010
BIC (SWIFT): CEKOCZPP
For more information about payments please contact:
Kristýna Srncová – e-mail: kristyna.srncova@llp.cz, tel.: +420 603 431 031
For more information about our case please contact:
Zuzana Candigliota – e-mail: zuzana.candigliota@llp.cz, tel.: +420 607 005 043